Edgemont Village Dental Centre is welcoming new Smiles today!
Our professional, friendly and attentive team have the experience and expertise to help with your concerns and to ensure your expectations are put first.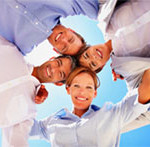 We understand that choosing the right dentist for yourself and your family is an important decision.
At Edgemont Village Dental Centre we want you to have a healthy, confident smile no matter what it takes!
Make an Appointment today so that we can focus on making you smile :).